Alumni of the 2009 through 2022 programmes are now acting as catalysts for change within their governments, with the benefits stretching well beyond those for the individual officials who attended. Alumni are applying lessons learned as they cope with global financial uncertainty, while also seeking to cooperate with international organisations and standard-setting bodies.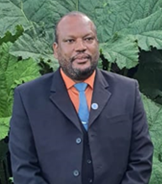 Edouard Rose
Senior Financial Surveillance Analysts, Central Bank of Seychelles, Seychelles
The Small Countries Financial Management Programme (SCFMP) is the most excellent programme I attended so far.  It is a platform where I had the chance to attend lectures delivered by knowledgeable and passionate experts in the field of finance, financial regulation, risk management, corporate Governance amongst others. Such a programme covers a broad variety of areas required in my daily duties at the Central Bank of Seychelles. This is both from an educational as well as practical experience perspective. It has a blend of leadership training and technical application that has help to address the challenges faced by small countries and provide guidance on how to tackle issues faced.
On a personal level SCFMP has enhanced my skills in various areas and provided a good view of the best practices. It has enhanced my self-confident at work and almost every day. Moreover, it has also allowed me to meet participants from other small jurisdictions facing similar issues. Hence, it has created the necessary platform for networking and provided a good base for hands-on experience.
It is worth noting that SCFMP has a really good pool of staff from administrative, organisers, to lecturers as well as management making the programme successful. Overall, the SCFMP is truly a unique programme with a real impact and influence on not only the leadership skills but also on life of an individual. The programme is highly recommended for any individual who wants to enhance his/her leadership skills and learn on the real values of life.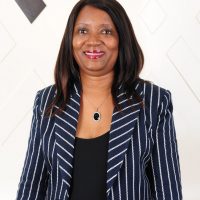 Ditshetsa Makepe
Director Legal and Enforcement; Non-Bank Financial Institutions Regulatory Authority (NBFIRA); Botswana
I attended the Small Countries Financial Management Programme (SCFMP) in July 2019.
I am the current Director Legal and Enforcement in the Non-Bank Financial Institutions Regulatory Authority (NBFIRA) in Botswana. NBFIRA regulates non-bank financial institutions in the capital markets, pensions, insurance and non-bank lending activities sectors. The Legal and Enforcement Department is responsible for enforcement activities, as well as internal legal services and Board Secretariat.
The SCFMP impacted mainly on my enforcement function. This function entails meting out enforcement action in cases of non-compliances and/or breaches by regulated entities.
The programme has a three-pronged approach, mainly;
financial sector technical aspects,
leadership training and
developing an action plan to a practical challenge a participant faces in their workplace.
Whilst I found all aspects of the programme extremely useful, the leadership training and coaching was invaluable. I found that this aspect of training focused on further developing my leadership attributes, particularly the following topics;
Leadership and Stakeholder Focus,
Decision making and Persuasion in Negotiation,
Inspirational Leadership and Becoming an Influencer.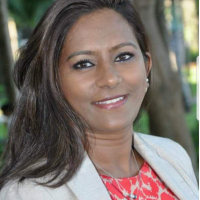 Leena Doman-Brette
Head of Licensing, Financial Services Commission (FSC), Mauritius
I am Head of Licensing at the Financial Services Commission (FSC) – Mauritius' integrated regulator for the non-banking financial services sector – and have 19 years' experience in financial services, business development and international taxation matters. I have also worked on the World Bank's FIRST Initiative which promotes sounder, more efficient, and inclusive financial systems in low and middle income countries.
My participation in the Small Countries Financial Management Programme was very enriching. I learnt about the challenges faced by small countries and the approaches that can be adopted to address the difficult issues we face through innovative and critical thinking. The programme bolstered my skills and provided me with a profound understanding of best practices around financial regulation, risk management and the broader management of government financial activities.
The bringing together of some of the world's leading experts in financial management and regulation – both academics and practitioners – also helped me expand my network and at the same time acquire hands-on experience. The programme has also helped me consolidate my soft skills in becoming a good leader. I currently lead a team of 30 professionals.
I also developed a sense of shared purpose and community of interest towards creating a better nation. This programme is a must and it has undoubtedly transformed me into a catalyst for change and improvement within my institution.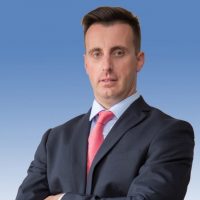 Miloš Baletić
Advisor, Directorate for Central Harmonization, Ministry of Finance, Montenegro
As the advisor for internal audits in the Montenegro public sector, my most important duties relate to the assessment of training needs and delivery of training and workshops for internal auditors; the preparation of law and bylaws in the area of internal audits; and performing quality reviews of internal audit units.
The training was the best I have been on so far, providing me with the opportunity to listen to highly reputable and prominent lecturers. I was impressed with the enthusiasm of both the programe experts and participants in contributing to the event's success as well the professionalism of the SCFMC's staff.
What is unique about this programme is that – even while applying – you must define the challenges which you will work on during the programme after you come back to your country. Another big advantage is the chance to meet participants from other small countries which face similar challenges. I hope to stay in contact with them for many years. Having completed the programme, I feel that it has helped me become more self-confident at work and almost every day, I apply some programme elements to decision-making and issues in my job.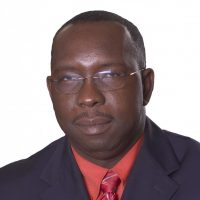 Elson A. Gaskin
Bank Secretary, Central Bank of Barbados, Barbados
As a developmental programme for the public sector finance oriented professional, the Small Countries Financial Management Programme is second to none. The case studies, highly experienced faculty and overall programme content have benefitted me immensely. I have been able to leverage some of the learning obtained from the programme into my current work on financial and distributed ledger technology, I hope to position myself to assist in the transformation of Barbados' digital economy and if I am eventually successful in that regard, the genesis would have been in large measure with the programme. Long may it continue and endure to the benefit of other developing country professionals like myself.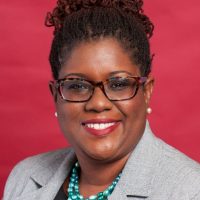 Sadie P.O. Dixon
Legal Counsel, Central Bank of Barbados, Barbados
The SCFMC is a well conceptualised and impactful experience and there were many takeaways which resonated with me then and continue to guide the manner in which I approach my daily duties at the Central Bank of Barbados.  The facilitators are knowledgeable in their respective fields and the lead facilitator Allison was extraordinary in the way that she was able to connect the individual challenge, which we each came to resolve, with the programme outcomes.  The friendships which I made during the programme continue and many of us still keep in touch through social media.  I highly recommend this programme.